Process is Power: What Joe Manchin Wants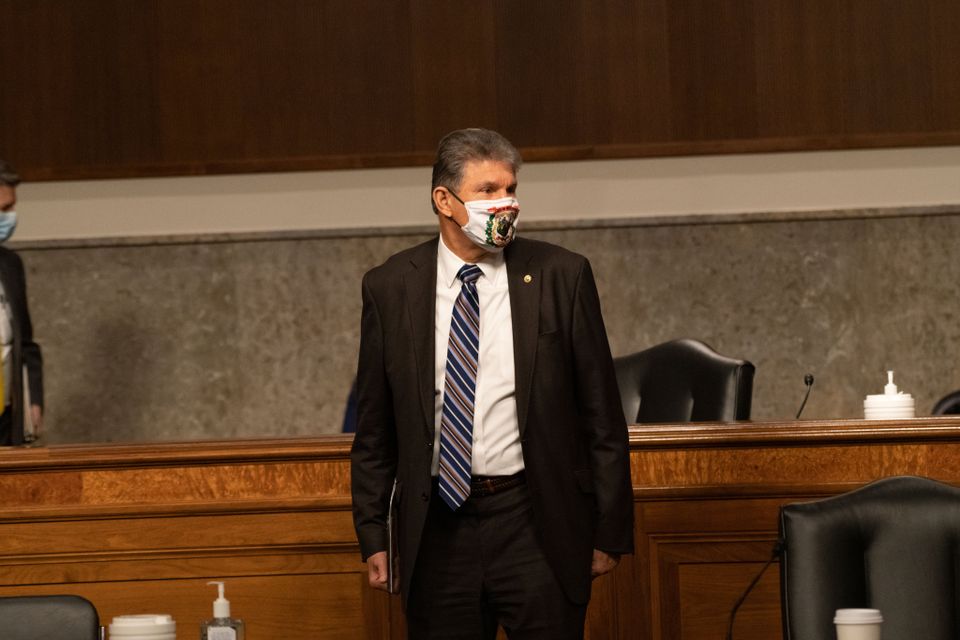 Evan Osnos has a nice profile of Sen. Joe Manchin in the New Yorker. It underscores a few points about Manchin's negotiating position in the Senate that should continue to inform federal advocacy work.
First, one Democratic source makes the obvious point that Manchin's positions are inconsistent, including on the filibuster:
His constant triangulation makes him mercurial. "What he stands up and says from one caucus lunch to the next doesn't match up," a Democratic strategist said, "and he's not the type of guy that's going to go home and read a fifty-page briefing book." In March, Manchin raised the prospect of making the filibuster "a little bit more painful," by reviving the requirement for the marathon speeches known as the talking filibuster. Progressives rejoiced, but soon he expressed reservations about the idea. "If you have a talking filibuster, basically, you can just wait that one out," he told me. "It doesn't really achieve anything."
Second, Osnos recounts Manchin's surprise negotiating moves on the March COVID relief bill. Just before the bill faced a final vote, Manchin approached Senate leadership with new demands to limit unemployment benefits:
Hours ticked by, as Chuck Schumer, the Majority Leader, and Ron Klain, the White House chief of staff, took turns lobbying Manchin, to no avail. In the end, it took a direct call from Biden to break the impasse. Manchin got his changes and signed off on the bill.
The lesson here for Manchin—or any senator in a similar make-or-break position— is to hold out as long as possible to extract as many concessions as you can once a bill a moving.
Similarly, Manchin didn't lay out his demands on voting rights until Sen. Chuck Schumer scheduled a vote on the For the People Act. Schumer agreed to make Manchin's demands the first vote on a series of amendments to the bill, some of which would also help prevent election subversion and address concerns from election administrators. Having done so, Manchin became the 50th vote to break a Republican filibuster on the bill, giving Democrats a united front against Republican obstruction on voting rights, but still falling 10 votes short of actually starting debate. Schumer called that vote "the starting gun, not the finish line" and said Democrats would take further action.
Process matters. And in the Senate, process is power. Advocates have expended considerable time and energy trying to guess what Manchin might want out of various bills and proposals. But we probably can't figure that out ahead of time. It's like asking a poker player to show you their hand before betting is complete.
Indeed, Osnos poses this question—what do you want?—directly to Manchin. But he doesn't answer:
In his office, I told him that much of Washington was asking a version of the same question: What does Joe Manchin really want? He flashed an irritated smile. "Can you believe that? It's like I came here to hold people hostage," he said. He repeated the question back to me. "What does Joe Manchin want? Son of a bitch—they think that they can spend a billion dollars or a hundred million dollars and that'll take care of making it right?" He went on, "They want me to change. To agree. I say, No, I'm not going to change."
This dynamic is immensely frustrating for advocates as well as other Democrats, but it's also important to realize that while advocates don't have direct influence over Manchin, they can get attention, respect and action from Sen. Schumer, other Democrats in the Senate and President Biden. This sort of multi-pronged strategy is what Indivisible and other democracy advocates have articulated for a while, especially as various state deadlines loom for updating any processes related to elections.
As we get closer to the midterms, senators traditionally become more reluctant to take substantive action on anything, preferring to see what coalitions emerge from the next election. In 2009 and 2010, with a far larger majority, Democrats lacked the will to change the body's rules and lost the opportunity to act on climate, voting rights and other priorities. They also remain a heartbeat away from losing their very narrow majority in the Senate today, temporarily or permanently, just as Sen. Ted Kennedy's death in 2009 imperiled a significant portion of Obama's agenda.
When climate legislation died, advocates portrayed it as Sen. Harry Reid, the majority leader at the time, giving them the bad news. But at the same time, no bill ever came up for a vote. For many of today's priorities, we simply won't know what might happen until Senate leaders schedule votes. That process choice is an exercise of power—it's what pushes Manchin, or any other recalcitrant senator—to figure out what they really want.
Want more essays like this? Sign up for the newsletter here.
Picture via Joe Manchin's Twitter feed.