What Scientists and Science Communicators Should Consider Before an Interview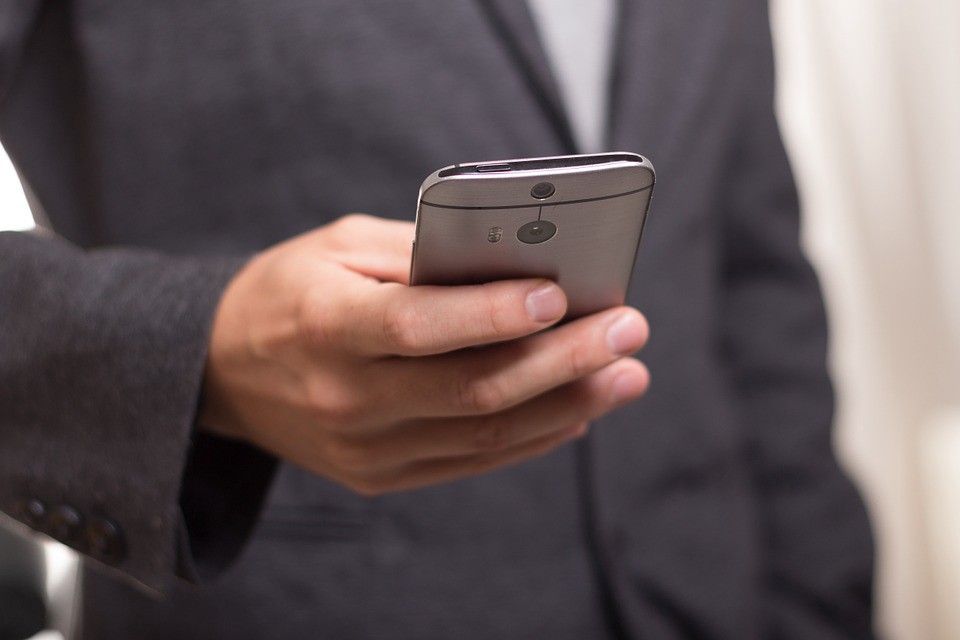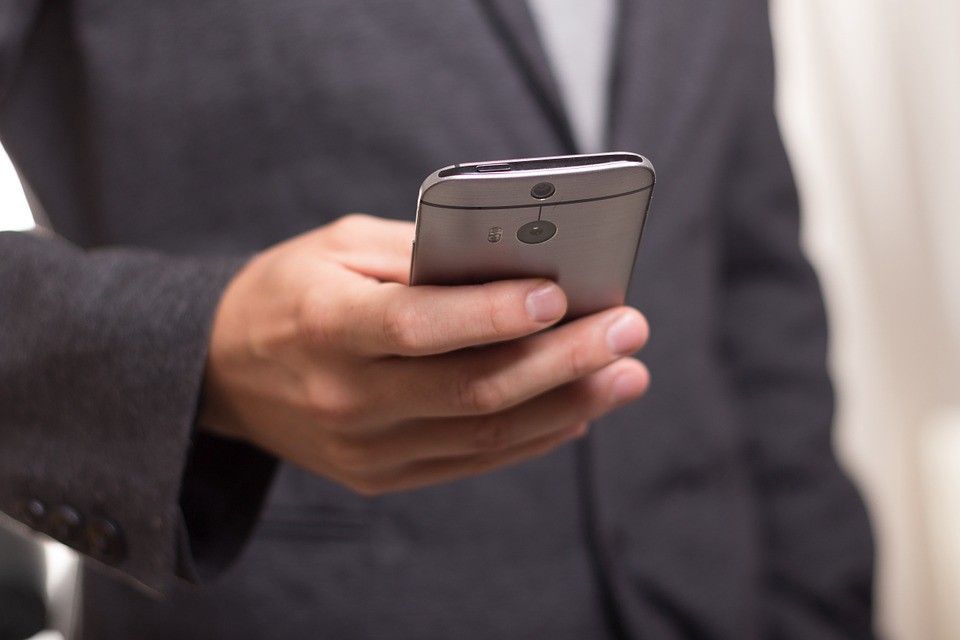 This is the first of a four-part series I wrote on how scientists can effectively work with journalists. Subsequent installments include best practices for interviews, pitfalls to avoid, and what to do after an interview. To read the rest of the series, along with a handy checklist for conducting media interviews, buy the ebook on Amazon or a get a complementary copy when you support this work on Patreon.
Science communicators tend to focus on the end-products of journalism: the writing, audio and video that audiences see. But a significant portion of the work that goes into informing and contributing to a good story takes place before an interview happens. Here are some considerations for what scientists can do when a journalist first reaches out to them.
Set a time
When a journalist calls, scientists will often pick up the phone and just start talking. That can be fine for journalists they know and with whom they've worked before, but it's usually better to gather one's thoughts first and think through the most important messages to convey in response to a specific request.
In response to a request, it's fair to ask journalists what they're working on, what kind of angle they're interested in on a given story, what they need from a scientist, and what their deadline is like. When a journalist reaches out — even if they're on a tight deadline — it's perfectly fine to arrange a time to talk later, even if it's literally just a few minutes in the future. Scheduling interviews can also help media work feel more like part of one's job as a publicly facing researcher and less like an interruption or distraction.
Journalists also understand that their sources are busy and are happy to be flexible with scheduling, at least within the confines of their deadline. But if a source has to put them off for too long, they may wind up going with someone else. Journalism is a fast-paced business and reporters like sources who go out of their way to make themselves available, especially when they're feeling crunched.
Set a time limit
Scientists have a lot of knowledge to share, so it's quite easy for them to start talking about a lot of different related topics during an interview. That can lead to miscommunication, usually in the form of a story quoting a scientist in a way that strikes them as out-of-context.
One simple thing scientists can do to bring a little more focus to their interviews is to set a time limit for them. A quick reaction quote to some breaking news might take just a few minutes, for instance, while a discussion about a new paper could take anywhere from 10 minutes to an hour depending on the type of story the journalist is doing and the level of depth a scientist thinks is required for a robust response. Those time limits can apply to conversations as well as how long a scientist spends crafting an email response to questions.
This is also a straightforward way to address a complaint I often hear from scientists: that working with the media is simply too time-consuming. It certainly can be, but that doesn't have to be the case. And of course, time limits are just guideposts. If a journalist has more important questions to ask, it's fine to amend a time limit mid-interview.
Learn more about a journalist's work
It's worth taking time to review a few recent stories from a journalist to get a sense of how they or their outlet approach the topic at hand. The quality of journalism on a given topic — like the quality of science! — can vary widely, as we all know. It's a mistake to lump all journalists and news outlets together as "the media," just as it's a mistake to lump all the worlds scientists together as a monolithic profession.
After some searching, a scientist or public information officer may discover that a journalist does excellent in-depth reporting on related fields and is new to the one they're asking about. Or they may see that an outlet is focused on 500-word briefs about new findings, with a special focus on news-you-can-use. Or they may see warning flags from an outlet that puts a sensationalist spin on a topic that's perceived as controversial.
Beyond Google, looking at a journalist's Twitter feed and LinkedIn profile can also give a scientist or public information officer a sense of the kind of work they've done before and what they've been paying attention to recently: do they lean more toward science writing, local beat reporting, or policy writing for instance? And do they have a scientific background? These social networks also let you know who you have in common, including other scientists and other journalists, which can often serve as a quick proxy for credibility and knowledge about a given topic.
These are all important pieces of context to know for ensuring that scientists give journalists the type of information they need for the story at hand. When scientists neglect to match their message — and it's level of depth, precision and complexity — to the audience or media outlet at hand, they run a higher risk of being misquoted or misunderstood.
It's also the best way for scientists to avoid playing into agenda-driven reporting from partisan or ideological media sources, especially as new outlets proliferate. It's perfectly fine to refer such outlets to other sources who might be more amenable to mixing it up, whether that's other scientists or advocacy organizations that work on a given topic. Or a scientist may opt to do an interview, anyway, knowing that they're doing so with open eyes.
Since pretty much everything in the media is online now, it's easy to spend a lot of time on this step. At a minimum, even if I'm slammed and the reporter is on a very tight deadline, I like to read at least a few recent articles a journalist has written if I'm not already familiar with their work. I also like to search news sites for stories about the topic at hand and — again, at a minimum — scan the headlines and lead paragraphs to get a big-picture sense of the approach the outlet takes.
Understand where journalists are in their process
It's important for scientists to match their depth of interaction with a reporter's needs. Generally speaking, the longer the lead time a journalist is working with, the more flexibility they'll have in considering new angles for their work and the more time they'll have to interact with scientists.
If a journalist is looking for a reaction quote on deadline, they might just need a few minutes of a scientist's time. At this point, journalists might have most of their story done, so they're simply not going to be open to taking on an entirely new angle or sub-topic in that moment.
A journalist working with a longer lead-time might feel more open to different frames for thinking about a given issue. Maybe they'll start off interested in a particular endangered species, for instance, but then a scientist tells them that the critter's fate is best understood in the context of competition among different land management agencies in the region. In that case, the reporter may start thinking about the species as a hook for a broader story rather than the story in and of itself.
And on the other end of the spectrum, a journalist might be embarking on a multi-month research project or casting about for new stories entirely. In these moments, journalists are like vacuums for perspectives, information and data. This is when scientists and public information officers have full license to bombard journalists with entirely too much information. It's also at this point that they might consider collaborations that can help bring data and research to life, especially if a journalist is doing original analysis.
Tailoring messages to different needs and knowledge levels
At a science communication meeting, The Story Collider's Liz Neely shared something that will stick with me for a long old time: scientists tend to overestimate audiences' specific knowledge and underestimate their general intelligence.
This often holds for interactions scientists have with journalists, too. That dynamic can lead scientists to over-prepare for interviews, assembling data, analysis and citations a journalist doesn't need, instead of stepping back and identifying effective explanatory models for a journalist and their audience instead.
For instance, a political beat reporter looking for a quick fact-check of a claim about vaccination rates making the rounds in a state legislature isn't necessarily going to be interested in new survey methods that help elucidate or debunk that claim. They usually just need to know if a statement is scientifically defensible or not and a brief explanation as to why.
Such journalists might cover dozens of different topics in a given year, or more, which means that it's an exception for them to be able to go deep into a particular area of scientific research. Scientists will bemoan those circumstances, for sure, and I do, too, but science is just part of the bigger picture in those cases. (Further, no one should underestimate the level of journalistic expertise it takes to report on a legislative body.)
The same sort of covering-lots-of-things dynamics often play out for business, general assignment and other non-science beat reporters who only occasionally find themselves needing some help from researchers. For those media interactions, journalists are usually looking for scientists to give them the top things they need to know about a topic. They're placing their trust in scientists and scientific institutions to be credible and to steer them in the right direction.
Of course, science beat reporters are much better positioned to tackle topics in-depth. They've built up their own expertise over the years and the nature of their jobs means they often know more about what's going on in a broad field of research than many individual scientists do. In those cases, scientists shouldn't be afraid to totally nerd out.
Additionally, getting to work with a science beat reporter at a major news outlet is an opportunity a researcher should relish. Those journalists have a wide reach with the the public and their work also helps non-beat journalists understand what's important in a given field.
At the same time, journalists (and public information officers) should feel free to tell scientists what level of depth they're looking for when setting up an interview, too: undergrad, grad school or PhD level, for instance, are good short-hands.
Consider the impact of other sources
It's useful for scientists to consider who else a journalist has talked to when compiling their story. Have they interviewed a few advocates who tend to overstate risks associated with an environmental pollutant? Or perhaps they've talked to a scientific peer who uses a very different approach for studying the same topic? Those early interviews can color the assumptions journalists go into later interviews with, even as they work to sort through claims and counter-claims.
Sometimes journalists feel like discussing other sources is a bit too much like tipping their hands. That's fair. They can usually still describe what they've heard so far, so a scientist source has a better sense of where they're at in their story.
Journalists can put these questions and similar ones back on scientists, too. For instance, the AP's Seth Borenstein likes to ask researchers if they can name peers who disagree with them and whose opinions they respect. That's a helpful way for him to gauge his source's credibility, too, as well as where the fault lines are in a scientific community on a given subject.
Staying open to new things
Finally, I strongly encourage scientists to be open to requests from new outlets and new writers. We're all trying to figure out how to best convey scientific information in a rapidly changing media environment. New formats are always worth experimenting with, too. I had no idea when I started in this field that I'd one day be excited about scientists doing "Ask Me Anythings" for a forum full of intelligent strangers on Reddit, for instance.
As with the science, the worst thing that usually happens when someone experiments is a null result: in media terms that means no one notices. And the best outcome is figuring out a new way to communicate our work or a way to reach a new audience.
---
Originally published at Science Communication Media.