Beyond the Blame Game: Harvey's Climate Coverage Shows Us How to Responsibly Respond to a Disaster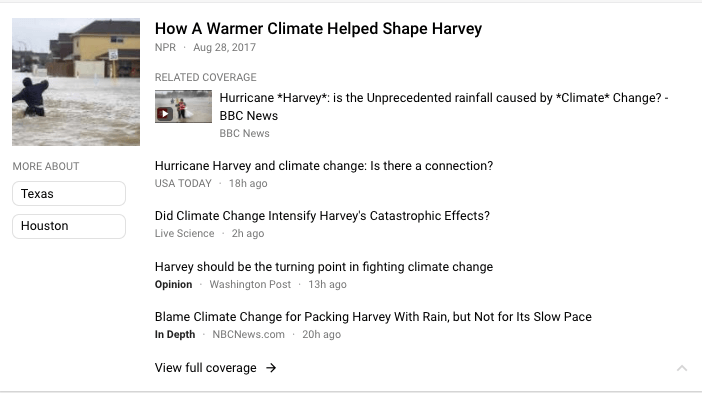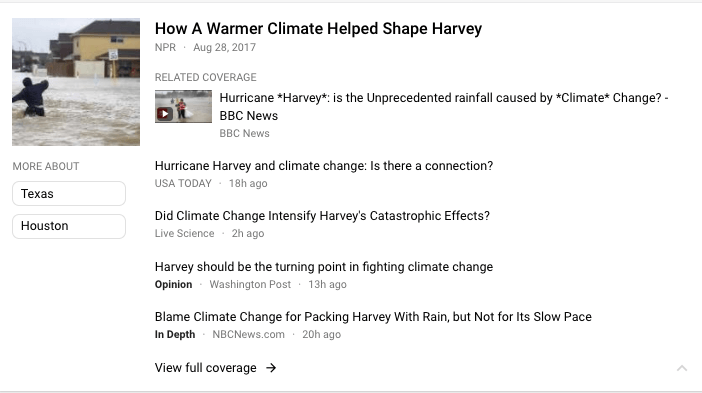 Climate scientists, science communicators and journalists have been doing a great job responding to Hurricane Harvey. This is the result of many years of hard work and lessons we've learned about being heard clearly amidst a disaster.
Not Communicating in Not an Option
There's always discussion about climate change after a major weather event. Scientists can participate in that discussion or cede ground to climate deniers. This time around, I heard almost no one in my field say that we needed to wait days or weeks to talk about the long-term changes to our planet that are making storms like Harvey worse. The accelerated news cycle has probably contributed to that, but it's also a strategic choice and a good one.
It's About Trends, Not Just Today's Storm
For years, journalists would ask scientists, "Can we blame this storm on global warming?" It's a natural instinct and "blame game" style questions are often an outgrowth of how media outlets tend to cover politics. For scientists, research on attributing single events to climate change is not that far along. By contrast, the science linking long-term trends in sea level rise and heavier precipitation to making ALL coastal storms worse is quite clear. And importantly, it's the latter science that is best suited to informing rebuilding and planning decisions.
Unfortunately, when scientists would answer "blame game" question by saying, "No, but…" journalists would naturally write stories downplaying climate links to storms. Scientists have learned their lesson. Now they say, "Here's what we do know…" and talk about the long-term trends. Many journalists, too, have invested more time and energy in climate coverage, putting today's storms in deeper context.
All the Pieces Matter
It's impossible to separate politics from discussions of disasters. Harvey shows us how civic planning, long-term climate adaptation and community resilience intersect. ProPublica's in-depth reporting on Houston's infrastructure is a must-read. Hopefully, other cities will take heed before the next disaster strikes. And hopefully Houston can rebuild in ways that offer more protection to people. Disasters also remind us that our neighbors are often our best source of protection. Deep community organizing isn't just something we need to strengthen our politics — it's something we need to strengthen our relationship to one another as neighbors.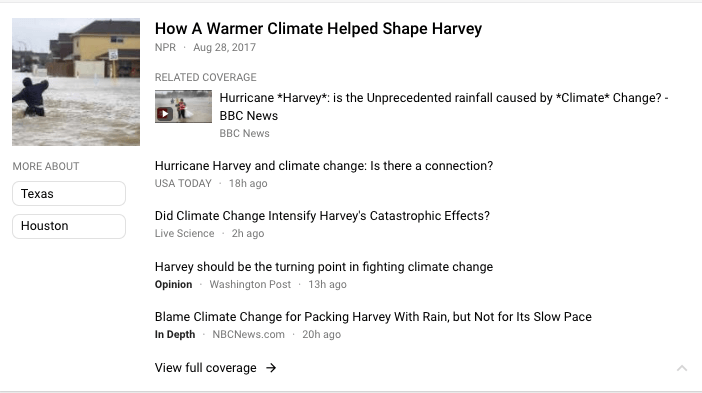 ---
Originally published at Science Communication Media.