How Can Journalists and Scientists Grapple with Lies and Personal Attacks?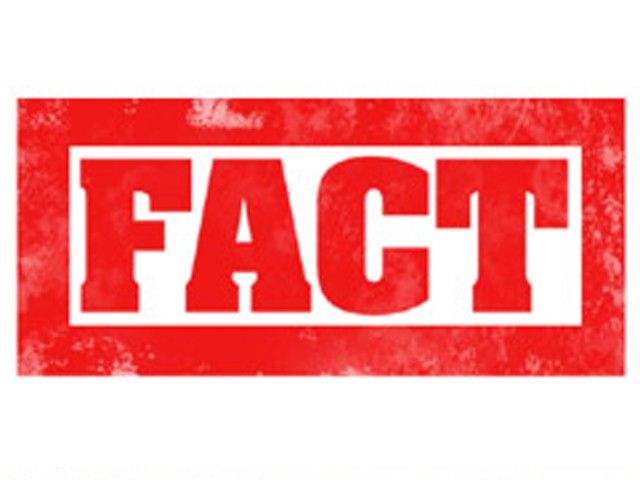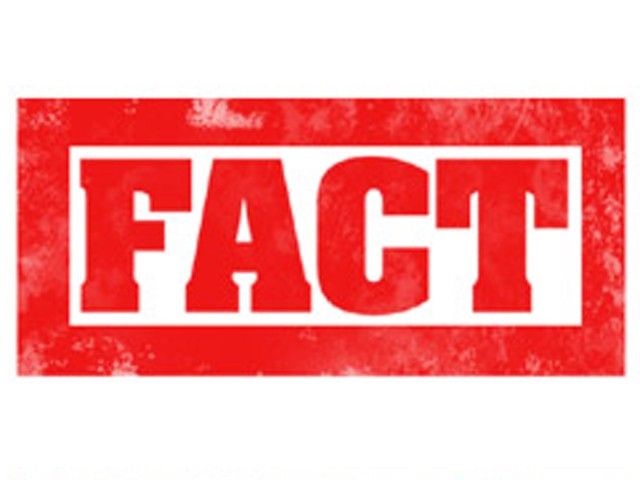 Journalists are making sense of our fractured media environment and the growing prevalence of outright lies and propaganda in American political discourse. There are some parallels to how scientists have been grappling with the same trends, especially on climate change.
Here are two key points to keep in mind as we think about more effective reality-based communication.
There's a greater need to be clear about our assumptions regarding why facts and expertise matter.
James Fallows at the Atlantic produced some essential reading on how journalists can handle Trumpian-level lies:
Our journalistic and political assumption is that each side to a debate will "try" to tell the truth — and will count it as a setback if they're caught making things up. Until now the idea has been that if you can show a contrast between words and actions, claim and reality, it may not bring the politician down, but it will hurt.
Explaining how that assumption is being challenged — and how dangerous it is — is a job worth taking up. It's also worth noting that this degradation of political discourse has been happening for a long time and has recently accelerated. We're in a different place now. For journalists like Fallows — and for scientists — "facts" are still descriptions of objective reality. For political ideologues, "facts" are fluid and one's embrace or rejection of a set of "facts" is a marker of political identity, not one's sober assessment of reality.
As Scottie Nell Hughes, a Trump supporter, told Fallows in response to his article, "There is no such thing anymore, unfortunately, as facts." Their radio exchange is well worth a listen. They are using the same words to argue about entirely different cultural views on what constitute a "fact" and indeed, the nature of who serves as an arbiter of accepted truths in society.
Stepping back from these philosophical debates is important, too. They can be a rabbit hole. Facts and expertise are important because they are the basis for sound public policy choices, whether its how to manage a nuclear stockpile or warning people about the dangers of smoking. Political misinformation and lies are dangerous not just because they are wrong, but because they turn into terrible public policy choices that hurt people.
For instance, Sen. James Inhofe (R-Oklahoma) has been clear about why he rejects climate science:
"I thought it must be true until I found out what it cost."
Trump, in a more meandering way, made a similar assertion to the NYT. They don't embrace climate change misinformation because they are enamored of it or because they hate science — they embrace lies because it justifies the policy outcomes they want. So while factchecking their outrageously wrong claims is great, we also have to remember where the public interest rests. Ignoring climate change hurts people. Failing to plan for rising seas, extreme heat waves and droughts hurts people. Lying about climate science doesn't reduce the harm from climate change; it's just an excuse for kicking the can down the road and letting the problem get worse.
We don't need an argument about why Sen. Inhofe's misguided beliefs about climate science are wrong. We need an argument about why he isn't protecting Oklahomans from increased climate risks.
Finally, the lies about voter fraud are perhaps even more illustrative and damning. Trump supporters now believe — thanks to lies — that millions of people, including non-citizens voted illegally. It's worth watching this video of a CNN reporter trying to source the voter fraud claims Trump supporters have internalized. The Trump supporters don't care. They and the reporter have entirely different views about what "facts" are in this context.
This lie and many like it will continue to be used to justify laws that rob people of their right to vote, a right mentioned more times than any other in the Constitution. If that is not a threat to democracy, I do not know what is. So journalists can factcheck these claims all they want, but it is the policy outcome based on the lie that is the most dangerous, not the mistaken beliefs.
Facts — real facts — and expertise matter. When politicians start making up their own reality, we go to very dangerous places, indeed.
2. There's a greater need to explain why you do what you do.
Because scientists and journalists both value objectivity, they have a tendency to avoid talking about what drives them to do their work. Such public discussions, they think, are too personal and they would prefer pure focus on the work. Their professional norms encourage them to play the ball, not the player and to bristle at outside criticism.
But in contentious debates, failing to gives audiences a sense of why you do what you do invites them to make their own assumptions, including negative ones. For researchers, audiences make bad assumptions about how scientists procure grant money. For journalists, audiences cry out with evidence of bias or favoritism. These attacks aren't organic, of course. They are lies told by ideologues who find science and journalism politically inconvenient.
These lies must be fought with the truth. As media reporter Michael Calderone put it:
If journalists don't engage in such discussions, they're ceding the debate to those looking to vilify and delegitimize the press at a dangerous moment in history when soon-to-be-most powerful person in the world has already laid the groundwork for doing just that.
I've written previously about how scientists can do more to explain what motivates them. Perhaps journalists can consider some similar steps.
All of our old assumptions about institutional power and norms are being challenged. Everyone who care about facts — real facts — has to step up.
---
Originally published at Science Communication Media.